An excerpt and blurb about Danielle Ackley-McPhail's Eternal Wanderings.
Book Review Virginia Lee Blog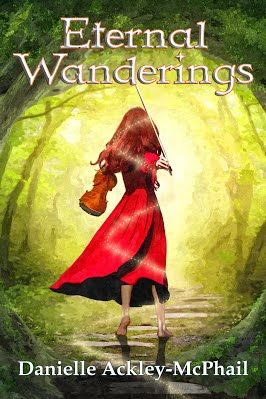 Urban
Fantasy / Celtic Fantasy
Date
Published: April 1, 2019
Publisher:
eSpec Books (Paper Phoenix Press imprint)
Mortal.
Immortal. Musician. Mage.
On
a journey from the boroughs of New York to the heart of Tir na nÓg, from
innocence to the deepest darkest crevices of her soul, Kara O'Keefe found power
and strength in the discovery of self. But with that peace came a hard truth.
As a bridge connecting many worlds, none of them held a place for her.
She
must find her own way, forge her own path.
To
honor a vow to Granddame Rose, a matriarch of the Kalderaš Clan, Kara joins the
Romani caravan, only to find herself even more of an outsider than before.
While she strives for acceptance, and to honor her vow, little does she know
she has once more become a lure to an ancient and deadly enemy, drawing danger
into the…
View original post 286 more words